Welcome to the official SUMRADA web site.
SUMRADA has been performing at clubs, wedding receptions, corporate events, festivals and fund raisers
for well over 25 years. The band was voted #1 for "Best Music" in 2010 - 2013 and "Best Wedding Band" for 2014 and 2015
on the Cleveland Hot List.
Check out where this Cleveland based band will be performing, sign up for weekly e-mail reminders,
inquire about bookings and more.
TO RECEIVE OUR PUBLIC APPEARANCE REMINDERS
The Cleveland Hot List Voting Has Started For 2016 Please Cast Your
For Us!
Click And Follow The Link Below!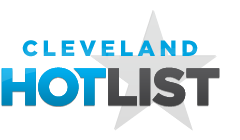 voted #1 2010 - 2015 fOR "BEST MUSIC" & "BEST WEDDING BAND" ON THE CLEVELAND HOT LIST!

FRIDAY, JULY 29th

WEDDING RECEPTION

SATURDAY, JULY 30th

WEDDING RECEPTION

FRIDAY, AUGUST 5th

REDHAWK GRILLE (ON THE PATIO)

7481 AUBURN RD.

PAINESVILLE, OH 44077

440.354.4040

7:30PM START

SATURDAY, AUGUST 6th

VINTAGE OHIO @ LAKE FARM PARKS

KIRTLAND OH

4:30PM-7:00PM

For more information and tickets follow this link!

Like us on facebook and follow us on twitter!

IF YOU HAVE NOT SIGNED UP FOR OUR PUBLIC APPEARANCE REMINDERS SINCE MAY 1st, 2014

YOU ARE NO LONGER ON THE LIST. PLEASE RESUBMIT IF YOU WOULD LIKE TO CONTINUE TO RECEIVE THEM.

WE ARE SORRY FOR THE INCONVENIENCE.

TO RECEIVE OUR PUBLIC APPEARANCE REMINDERS

UPDATED 07.25.2016